Talons Restaurant offers a great setting for enjoying its pub style menu.  It's open to golfers and the public alike. The cozy setting is a perfect place to take advantage of a warm and welcoming atmosphere offering great value . 
During the summer months our specials can be enjoyed outside on our beautiful patio which over looks the golf course.
Through out the season Talons offers food & drink specials. These are subject to change depending on the time of year so please please check below to which deals are currently active.
Current menu…Winter Menu in Effect
Daily Features, Effective April 1, 2022
-Tuesday  –  Burgers…buy 1 and get 2nd for 50% off
– Wednesday  –  Birdies ( wings ) & Beer ( or 6 oz wine )_
– Thursday  –  Chicken Cordon Bleu Burger … $2 off 
– Friday  –  Cod Burgers
– Saturday  –  Chef's Choice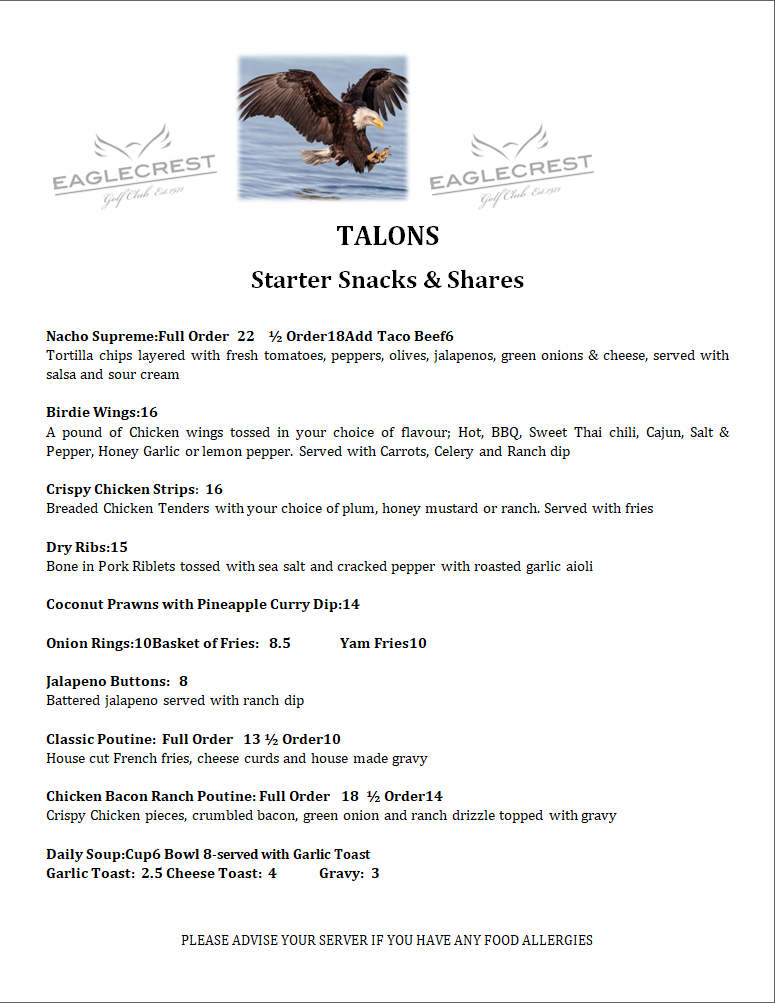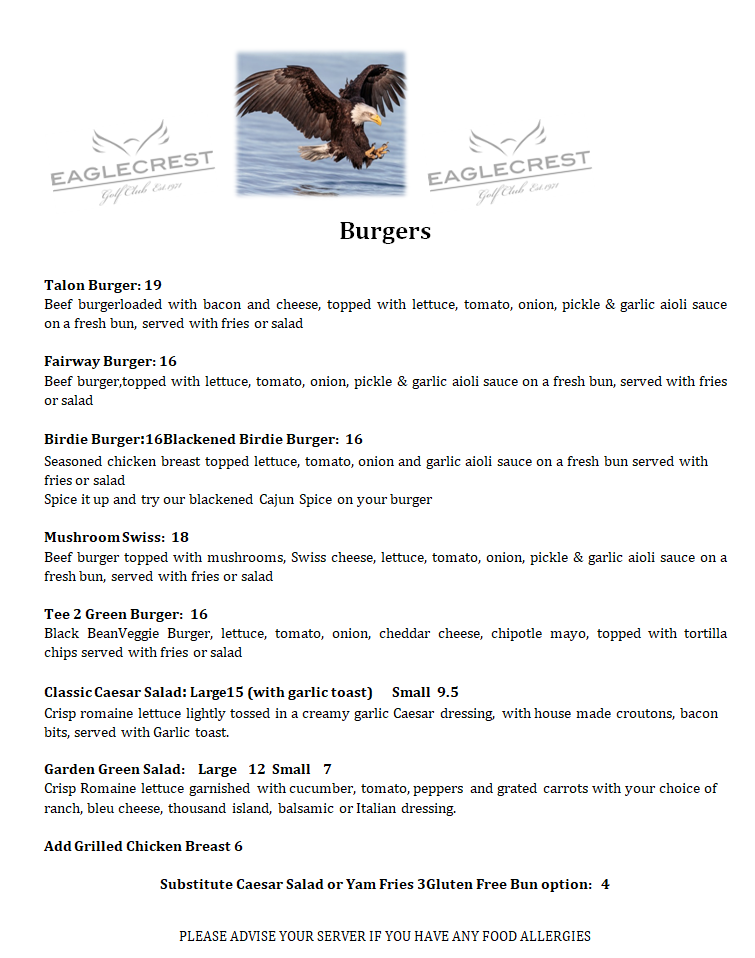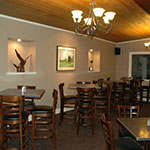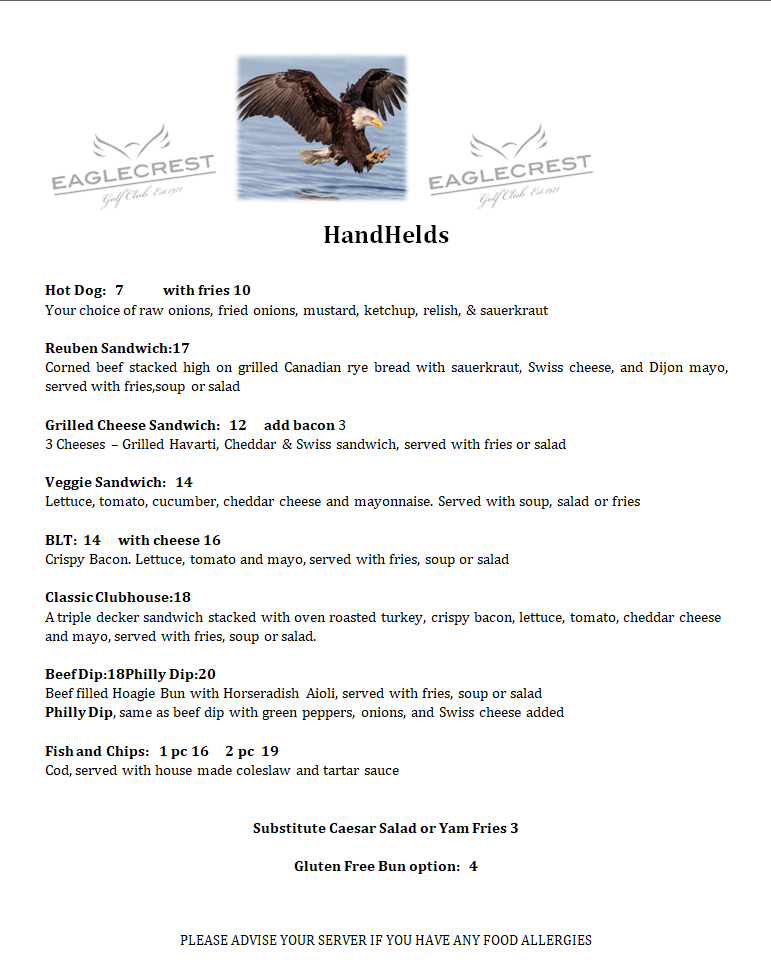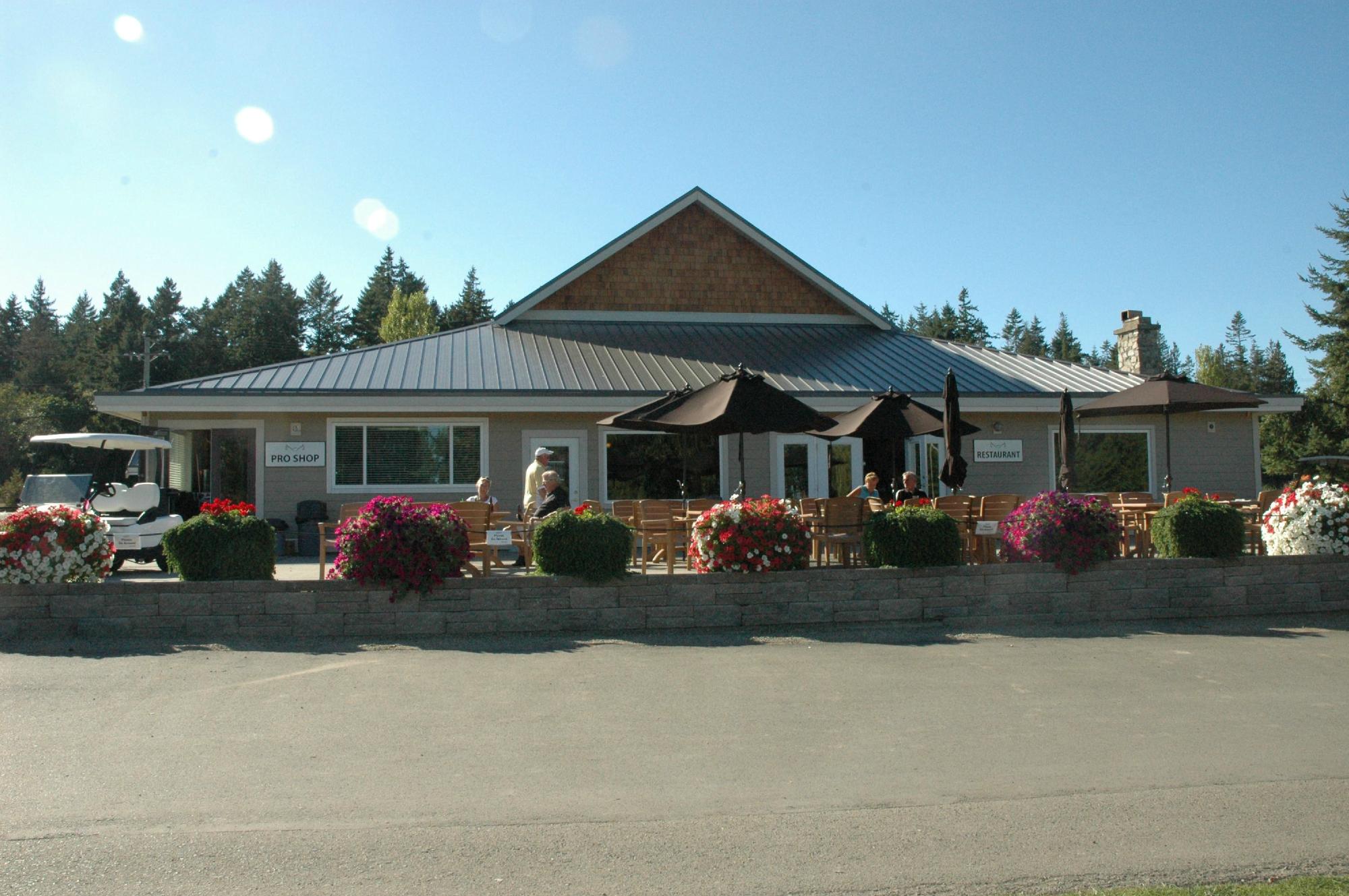 Current menu...     Smaller Winter Menu Now in Effect
Daily Features, Effective April 1, 2022
-Tuesday  -  Burgers...buy 1 and get 2nd for 50% off
- Wednesday  -  Birdies ( wings ) & Beer ( or 60z wine )_
- Thursday  -  Chicken Cordon Bleu Burger ... $2 off 
- Friday  -  Cod Burgers